Super Tilt Bro. for NES
Super Tilt Bro is a demake of the Super Smash Bros. series compatible with the good old Nintendo Entertainment System from the 1980s. Featuring online play, thanks to a Wi-Fi chip in the cartridge!

Hello!
If you are searching for a cartridge, it is too early.
Game carts exist, but are prototypes.
Register your mail to be notified on release.
Thank you for your interest <3
Controls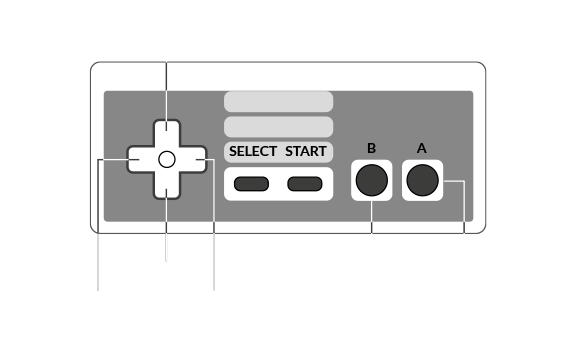 You can use different moves by holding a direction when pressing the attack or special move button.
Web version hotfix (06/04/2022)
Fixed web player not loading in Chromium and Chrome incognito mode.
Hotfix 2.alpha-12
Fixed Kiki crashing the game when played online.
Version 2.alpha-11 released!
Changelog:
Big changes on the menu
Cartridge prototype

New cartridge prototypes are very promising

New musics

Kiki theme, a funky theme by Tuï, inspired by Kiki
Volcano theme, a dark theme by Kilirane, inspired by the stage "The Hunt"

Menus

Improved title screen animation
New credits screen
New matchmaking interface
Desktop versions remember your ranked-play's login/password

Gameplay

When both players select the same skin, player B is given a lighter variant
On final slowdown, the inputs are now as reactive as during normal gameplay

Kiki
Sinbad
Pepper

Added a second hitbox on Pepper's down-special

Hits behind pepper
Excellent combo starter

Side-special animation improved by Fei
Previous release:
2.alpha-10
Improved netcode, and new moves
Cartridge

We identified some flaws in current prototypes leading to game crash

Fixing it is non-trivial, but will also improve netcode by fastening UDP packet handling

Remember to wishlist the cartridge: https://super-tilt-bro.com/wishlist.html

Netcode

Optimized the game to support more rollback frames
Fixed netcode bugs leading to characters teleporting

Online

The satellite now follows a prograde orbit
The server now accepts NTSC clients, without crossplay between PAL and NTSC

Gameplay

You can now tech with the jump button in addition to the shield button
Inputs during screen shake are no more ignored

Kiki

Kiki now can always draw a platform after respawn, before touching ground

Sinbad

Sinbad's jab is completely reworked

It is now a three hits combo
Getting all three hits inflicts good damage to the opponent
Spamming it leaves you vulnerable to punish

Pepper

Plan 7-B (placing Carrot, then teleporting on him), is now entirely mapped on spacial-neutral move

Press B one time it places Carrot, a second time Pepper teleports on him

Side-special is now a long-range projectile known as Dzzz
| | |
| --- | --- |
| Status | In development |
| Platforms | Windows, macOS, Linux, HTML5 |
| Rating | |
| Author | sgadrat |
| Genre | Fighting |
| Tags | 8-Bit, Local multiplayer, Multiplayer, NES (Nintendo Entertainment System), Pixel Art, platform-fighter, PvP, Retro, sourcecode, Versus |
| Average session | A few minutes |
| Languages | English |
| Inputs | Keyboard, Xbox controller, Gamepad (any) |
| Multiplayer | Local multiplayer, Server-based networked multiplayer |
| Player count | 1 - 2 |
| Links | Twitter, Source code |
Download
Click download now to get access to the following files:
Super_Tilt_Bro_(E).nes
512 kB
super-tilt-bro-linux64.tar.gz
2 MB
super-tilt-bro-windows.zip
68 MB
super-tilt-bro-macos12.zip
76 MB