Super Tilt Bro. for NES
Super Tilt Bro is a demake of the Super Smash Bros. series compatible with the good old Nintendo Entertainment System from the 1980s.

You and a friend take control of a clone of Sinbad, the badass mascot of Ogre3D. Two fellows, one platform: you will have to fight to throw the other out.
Online play: join the Discord to find someone to play with you!
You can follow the development on my Twitter @RogerBidon, on Smashboards or directly fork it on github.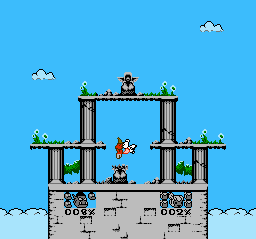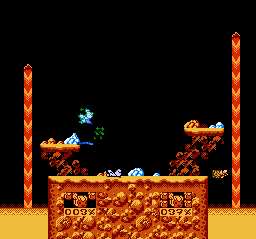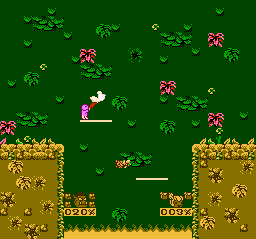 Hello!
If you are searching for a cartridge, it is too early.
Game carts exist, but are early prototypes.
You can follow to be notified of news, or join the community on
our discord
.
Thank you for your interest <3
Controls

          Jump
            |
Move left   |      Unused   Unused
     |   +--+         |        |
+----|---|------------|--------|------------------------+
|    |   |            |        |                        |
|    | +-|-+          |        |                        |
|    | | o |          |        |                        |
|  +-|-+   +---+      |        |                        |
|  | o       o |      o        o        ---     ---     |
|  +---+   +-|-+   (select) (start)    ( B )   ( A )    |
|      | o | |                          -o-     -o-     |
|      +-|-+ |                           |       |      |
+--------|---|---------------------------|-------|------+
         |   +---+                       |       +---+
       Shield    |                 Special moves     |
                 |                                   |
            Move right                            Attacks
    
You can use different moves by holding a direction when pressing the attack or special move button.
Version 2.alpha-5 released!
Changelog:
All characters playable online, and a new shiny character selection screen.
Online mode

All characters and all stages are now playable online
You can pick your character and desired stage before starting an online match

New character selection screen

Prettier (a lot)
Allows to select CPU's character with controller 1
Integrates stage selection

Sinbad

Nerfed slide when hitting the ground while performing down-special

Improved AI

CPU now avoid to be too easily infinitised by up-tilt
CPU tries to escape Sinbad's side-special infinite combo
CPU uses its shield

Bug fixes

You are no more able to skip shieldlag by inputting a move at the exact out of shield frame
Going back to the title screen no more mess your music configuration
Starting an online match no more produce a terrible noise
Fixed AI jumping without reason
Fixed AI weird moves at the beginning of a match on The Pit
Playing on NTSC is no more too fast
Previous release:
2.alpha-4
Netcode optimizations, and improved Sinbad's gameplay.
Sinbad

Sinbad can now wall jump, improving his off-stage play
Reworked Sinbad's grounded special, it now has a startup time and cancels momentum
Sinbad's aerial special can be cancelled by pressing B again
Sinbad's side special spike is now stronger
Sinbad bot is able to use wall jumps for returning on stage

Kiki

Fix neutral special keeping too much momentum, leading to weird moves

Network

Connection quality of both players displayed before a match
Optimized netcode for smoother rollback
Fixed inconsistencies between the game and the server
| | |
| --- | --- |
| Updated | 7 days ago |
| Status | In development |
| Platforms | Windows, Linux, HTML5 |
| Rating | |
| Author | sgadrat |
| Genre | Fighting |
| Tags | 2D, 8-Bit, Local multiplayer, Multiplayer, NES, Pixel Art, PvP, Retro, sourcecode, Versus |
| Average session | A few minutes |
| Languages | English |
| Inputs | Keyboard, Xbox controller, Gamepad (any) |
| Multiplayer | Local multiplayer, Server-based networked multiplayer |
| Player count | 1 - 2 |
| Links | Twitter, Source code |
Download
Click download now to get access to the following files:
Super_Tilt_Bro_(E).nes
512 kB
super-tilt-bro-linux64.tar.gz
4 MB
super-tilt-bro-windows.zip
7 MB