Super Tilt Bro. for NES
Super Tilt Bro. 2.0-alpha11: Skins, dreams, and rock'n roll!
---
What's new in the game?
New musics
Two new musics can be heard in game.
The first, inspired by the stage "The Hunt," is composed by Kilirane.
The second, inspired by Kiki, is composed by Tuï.
Improved menus
Some menus were hastily done placeholders, others missed notable features. A big pass has been done to globally level-up.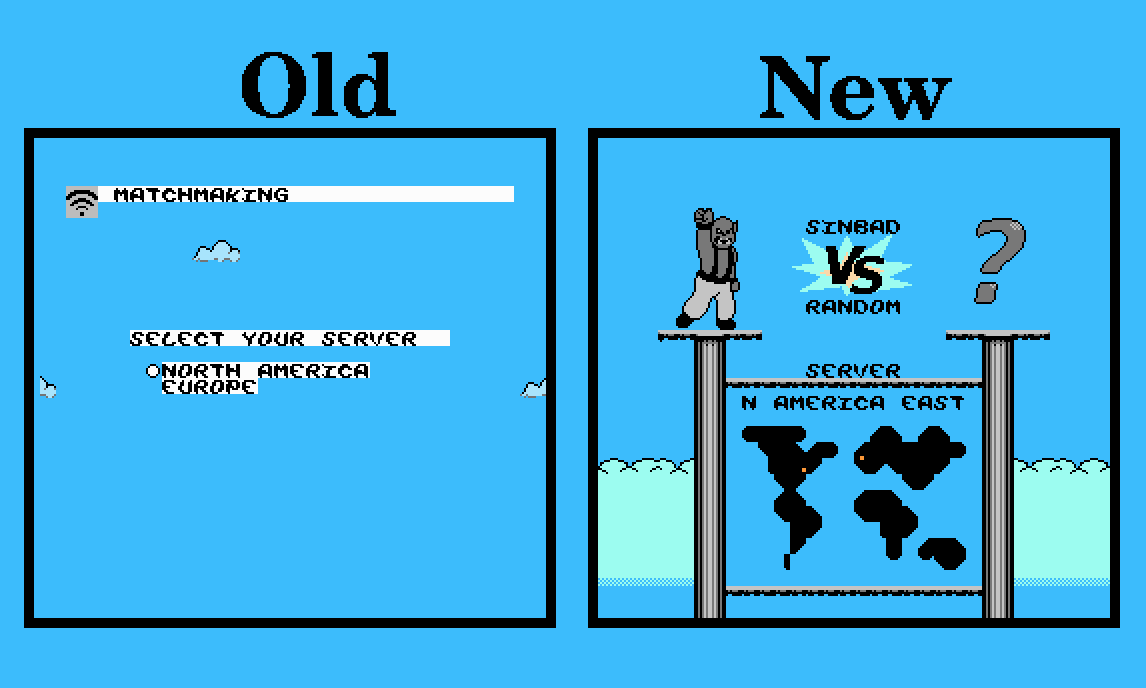 Matchmaking menu is now integrated in character selection screen.
Notably, credits and matchmaking screen have been completely revamped. The title screen has a better animation, and your ranked play credentials are saved.
Gameplay
When both players select the same skin, now the second player is attributed a lightened variant of it. It is way easier to identify who is who.
Weird input handling during the final slowdown has been fixed.
Sinbad and Kiki skins also have been improved, they were almost random color swaps. Now they are carefully selected color swaps!
Pepper's down-special has a new hitbox at the end of the move. It allows to hit behind her, and is an excellent combo-starter.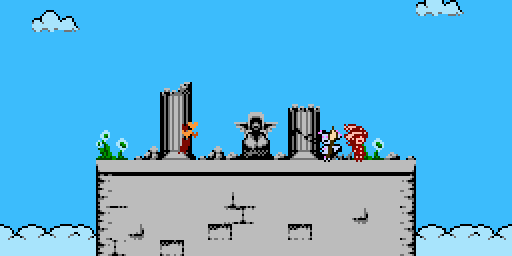 What's new under the hood?
New cartridge prototypes
After weeks of efforts to fix race conditions between the game and the Wi-Fi chip, we finally got everything in order.
Broke Studio revised the hardware design, changed almost everything, and now things are nearing perfection!
With that and the netcode which becomes more robust everyday, biggest technical challenges seem to be behind us. Time to focus on making a great game!
Do not forget to wishlist ;)

Files
super_tilt_bro.zip
Play in browser
Mar 02, 2022
Super_Tilt_Bro_(E).nes
512 kB
Mar 02, 2022
super-tilt-bro-linux64.tar.gz
2 MB
Mar 02, 2022
super-tilt-bro-windows.zip
68 MB
Mar 02, 2022
Get Super Tilt Bro. for NES